Oscar the Awesome Ostrich is a stolling character who appears at fairs, festivals, and special events. He interacts with the public: collecting pats on the head, posing for photos, sneaking kisses and snacks. You can see him in action in the video below.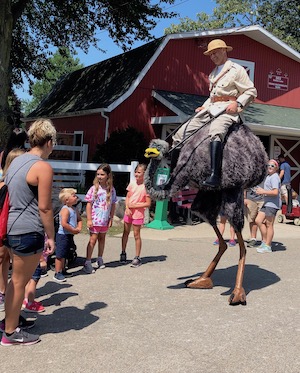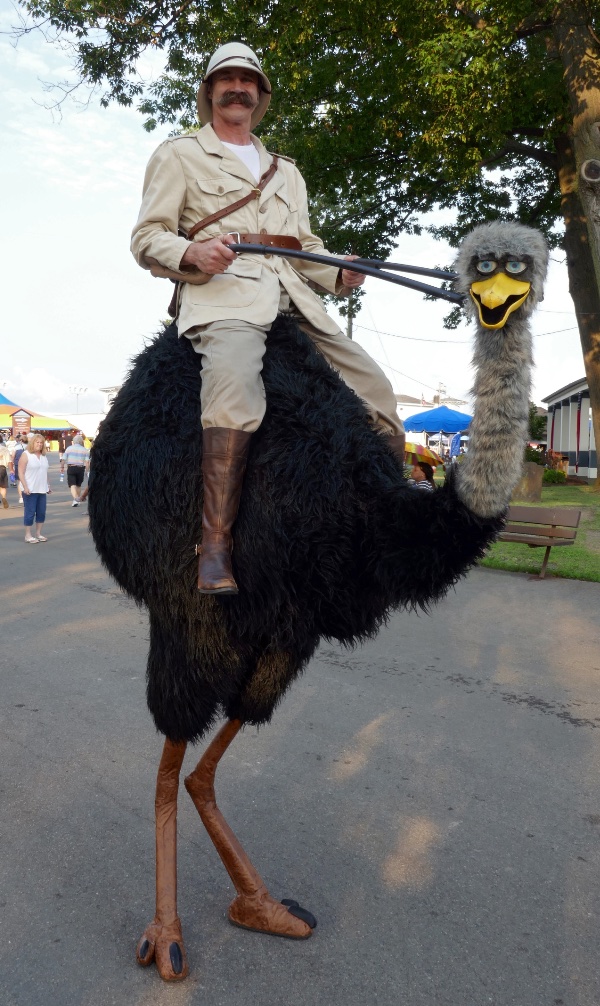 Safari Sam and Oscar the Awesome Ostrich have appeared at the North Carolina State Fair (twice), the Virginia State Fair, Clay County Fair (FL), Alaska State Fair, Delaware State Fair, Wyoming's Big Show, The Erie County Fair (NY), The Poteet Strawberry Festival (TX), The Elkhart County Fair (IN), Jackson County Fair (MI), Musikfest (PA), The Canadian National Exhibition, The Surrey Children's Festival, Saskatoon Children's Festival, Winnipeg Children's Festival, and dozens of other fairs, festivals, and special events.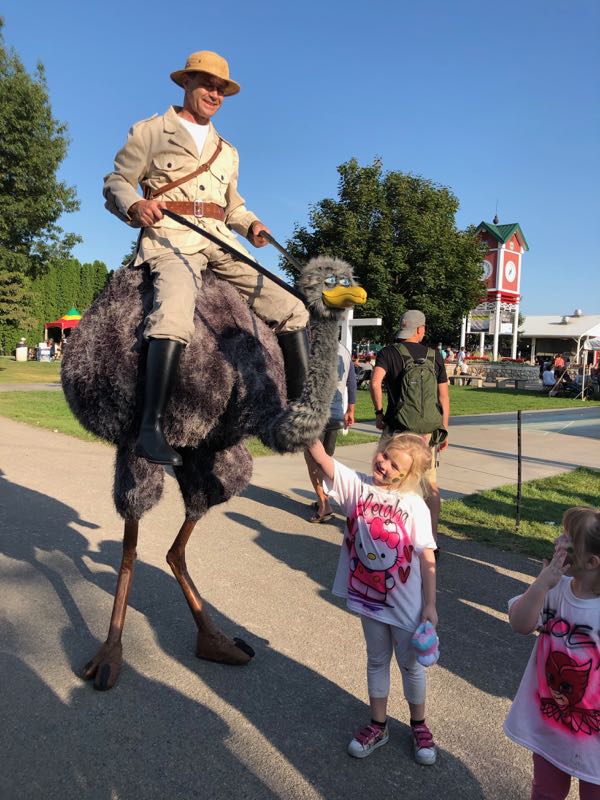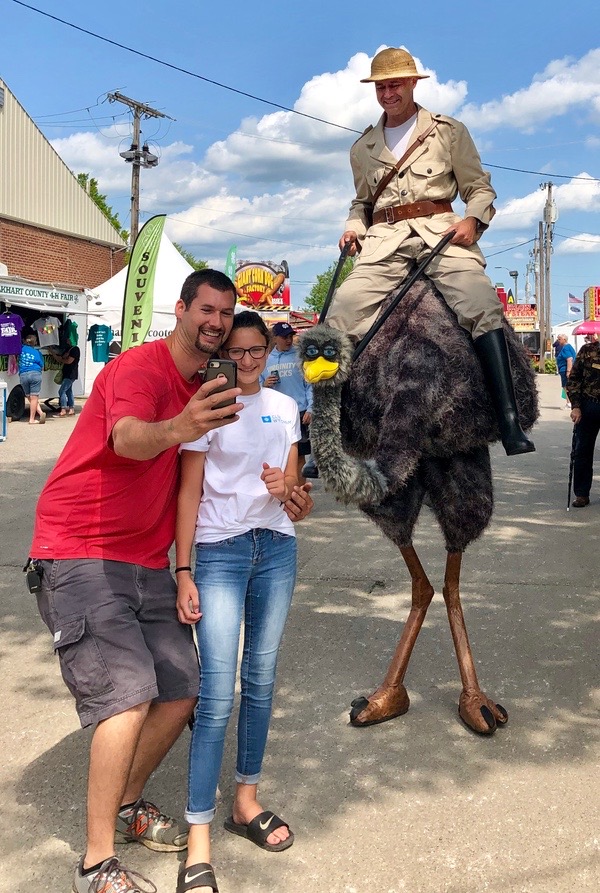 In September 2021, TikTok user @skylarinva posted the video below (from the Virginia State Fair) which got 2.8 million views!
The 10 second video below was taken at Oro World's Fair in September 2019 and posted to TikTok by user @amberdanby. It went viral and ended up getting 30 Million views!